Check valve is to rely on the flow of the media itself and automatically open and close the valve flap, used to prevent the media back to the valve. Check valve is an automatic valve, its main role is to prevent media backflow, to prevent the pump and drive motor reversal, and the release of container media.
Material: Cast Iron, Ductile Iron
Type: Wafer, Flanged, Grooved
Standard: Class 250,200WOG .16Bar
Size: 2" to 24"
Application: Pipelines with Water, Oil, Gas.
All other details or types, please send free requirments.
1.Wafer Type: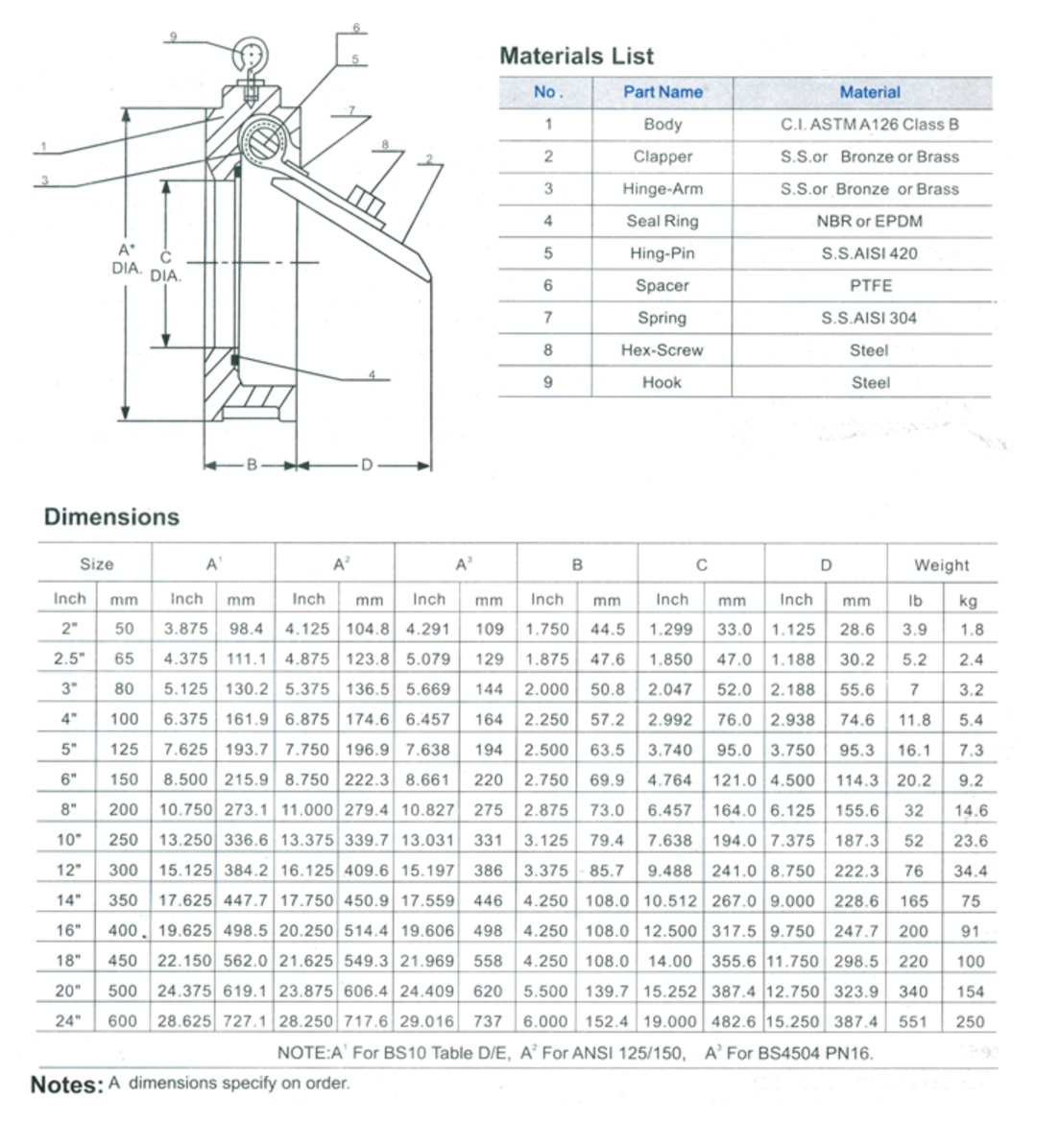 2. Flanged Type: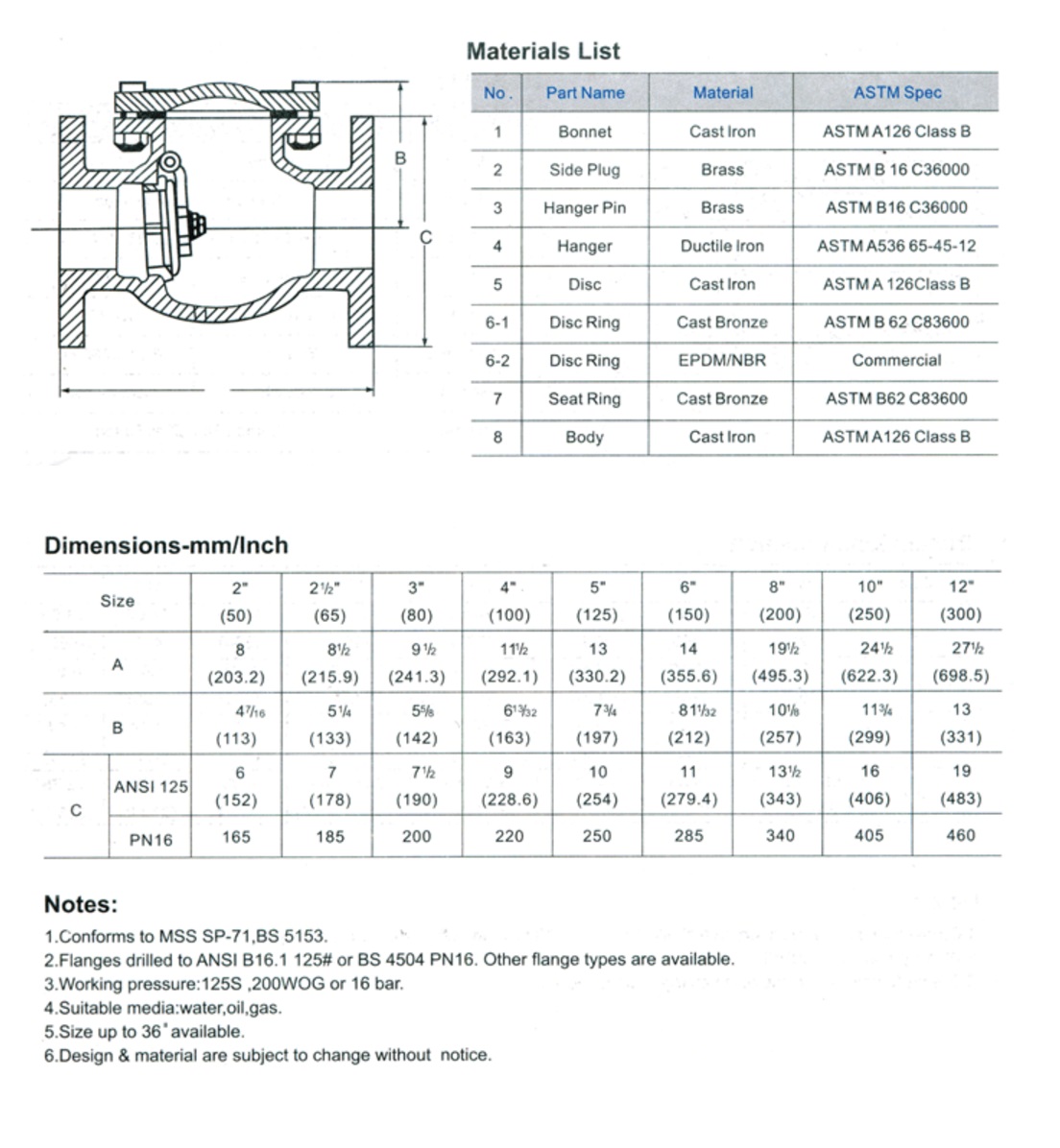 3. Grooved type