Gate valve is a gate opening and closing gate, the direction of movement of the gate and fluid perpendicular to the gate valve can only be fully open and fully closed, can not be adjusted and throttling. Valve through the valve seat and gate contact seal, usually sealing surface will be surfacing metal materials to increase the wear resistance, such as surfacing 1Cr13, STL6, stainless steel and so on. Gate valve is divided into rigid gate valve and flexible gate valve.
Material: Cast Iron, Ductile Iron,Carbon steel,Stainless steel
Type: Flanged, Screwed, Grooved
Standard: Class 125 to Class 250, or PN16 to PN25.
Size: 2" to 14"
Application: Pipelines with Water, Oil, Gas.
All other details or types, please send free requirments.
1.BS5150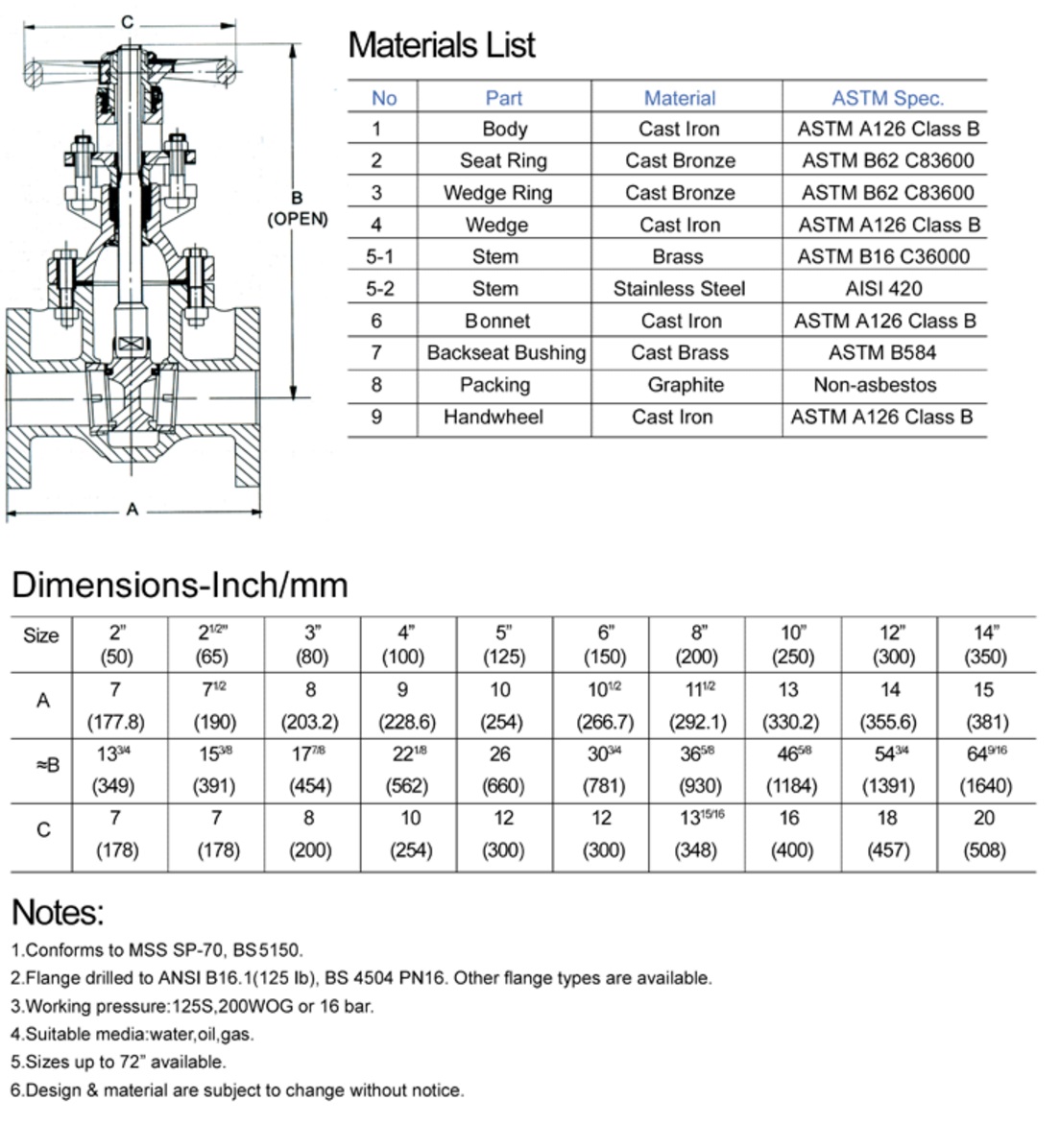 2. DIN3352