Metal cages limit pets, such as dogs, and allow them to move within a certain area to avoid injury.
Or can also be used as a pet home, give some decoration.
The material of the cage is the Galvanized Steel Pipes and Steel Mesh Panel to ensure the cage strong enough.
Dog run cage :
Material: Galvanized Pipe and mesh panel
Finishing:Hot dipped galvanized or powder coated
Size:2.3*2.3*1.2m
Weight:42kgs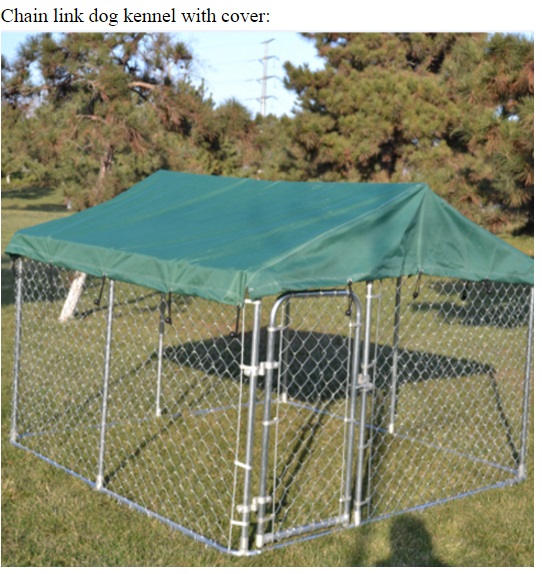 Dog run fence
Panel size: 60cm*80cm/80cm*80cm
Pipe size:12mm*0.8mm,
Mesh size:50*150mm,
Wire diameter: 3.0mm,
Hot dipped galvanized+Powder coated