We have many kinds of flat welding flanges, such as ASME B16.5, ASME B16.47, DIN 2634, DIN 2635, DIN 2630, DIN 2636, DIN2631 and DIN 2637 etc. The flange is the part for connecting pipe and pipe at pipe end. There are holes on the flange, use bolt to connect two flanges, and use gasket to seal two flanges. The flat welding flanges are suitable for connecting steel pipes that the nominal pressure is not larger than 2.5MPa. The sealing surface of flat welding flange should be smooth, concave-convex and tongue-and-groove etc.
Type: DIN2630 to DIN2635
Pressure: PN2.5 to PN64
Material: Carbon steel or other required material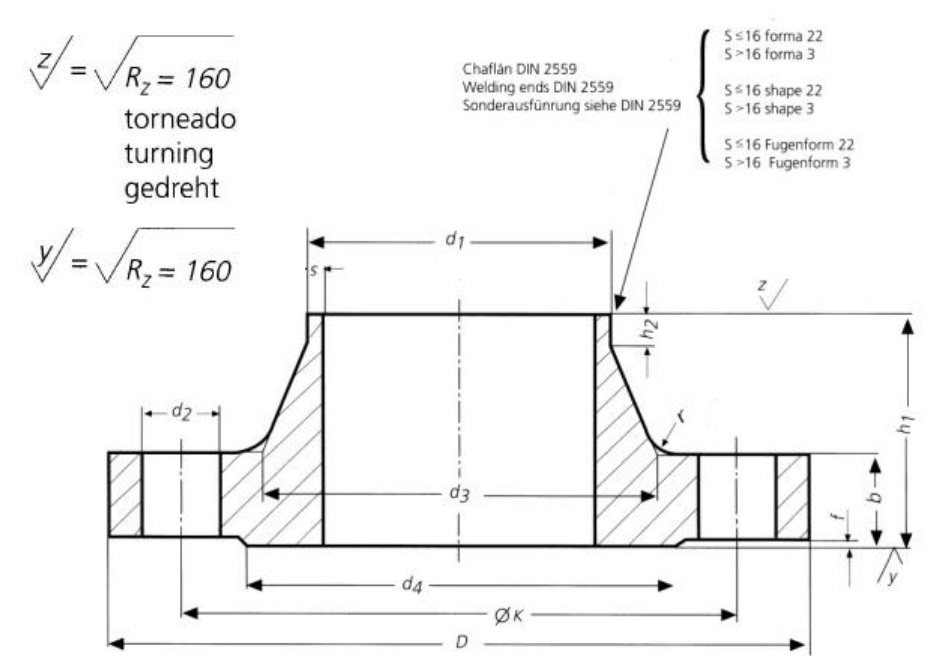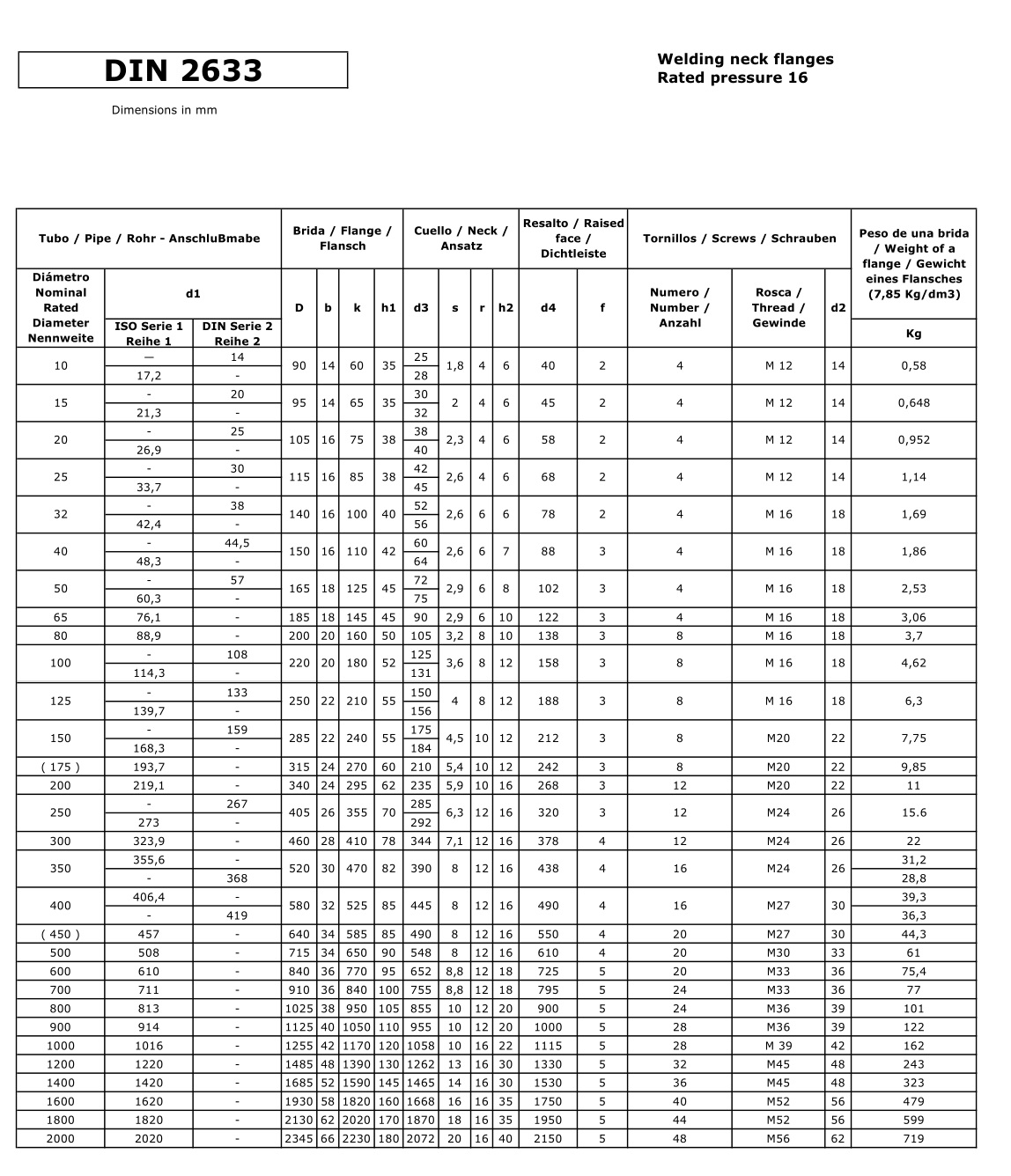 Drawing and data show DIN2633, if you need other types, please contact with supplier.
How to order: DIN number + (size) (x d1 dimension if not ISO) + (pressure) + material if not steel
Example: for steel = DIN 2633 DN 100 PN 16 Example: for stainless = DIN 2633 DN 100 PN 16 316SS